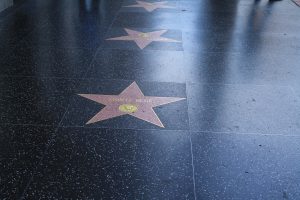 Subject: Business & Hollywood | Views & Reviews
Company: Hollywood Connections Center
The worldwide network of artists, entertainment industry & professionals.
Michael has made a living as an entertainer for most of his life. As an actor, singer, and dancer Michael starred in Broadway shows throughout the country. Living in Los Angeles Michael now focuses on a television and film career and continues to land many TV and Film roles.
Michael owns and runs a production company producing and directing TV Commercials and other corporate projects as well as producing and directing short film and feature film projects.
As a singer Michael performed in Branson, Missouri, for four years as a featured soloist at the 2,300 seat Lawrence Welk Champagne Theatre with The Lennon Sisters, a 20 piece orchestra, and many other original Lawrence Welk television stars. He also appeared in three nationally aired Lawrence Welk television specials, released an album, performed live on the nationally aired Jerry Lewis "Stars Across America" MDA telethon, and headlined with his own cabaret style show on many different cruise lines throughout the world.
Another career highlight was being hired as an actor and principle dancer in FatBoy Slim's music video "Praise You", directed by Academy Award Winner Spike Jonze. Because of the video's popularity Michael performed "Praise You" with FatBoy Slim live at the MTV Music Awards in New York on 9/9/99, walking away with three of the four awards the video was nominated for. Then during the 2001 MTV Music Video Awards, "Praise You" was named the number one video of all time by the MTV viewers. In October of 2003, Spike Jonze released a short film entitled "Torrance Rises" starring Michael and the others from the fictional Torrance Community Dance Troupe.