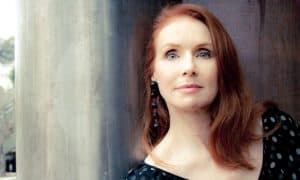 Subject: Skin Care Products' Tips & Advice By Lea Eigard
Company: Hollywood Connections Center
The worldwide network of artists, entertainment industry & professionals.
Artist, Author & Owner of LEA ADVANCED SKINCARE – Beverly Hills / Tips For Actors, Models & Entertainment Industry Professionals. (Skin Care Products)
ABOUT LEA EIGARD
With over 35 years of experience of being a world-class aesthetician, it is no wonder many celebrities flock to have their skin cared for by Lea Eigard. She understands the physiological structure of the skin and its infrastructure and knows how to take advantage of all of the cutting-edge technology available for youthful, radiant skin. Her "Eigard Method" covers the gamut from skin care products to facial exercises and diet.
The Eigard Method is the single most effective guide to surgery-free, ageless beauty ever. What is the secret elixir? No secret. It is a simple, tried-and-true technique that you are probably already implementing in your weekly beauty regimen.
Do you exercise your body to improve your appearance or to maintain your physique? Probably. But do you exercise your face? Probably not. Well you should. Think about it…it just makes sense! If you want to maintain your youthful appearance, it is imperative that you condition your facial musculature.
The basic tenets of a bodily workout are the guiding principles for The Eigard Method: Work out your face just as you would work out your body. Through a series of controlled movements engineered to increase circulation and to isolate, reeducate, restructure and reshape an individual muscle or muscle group, you can lift and revitalize your facial muscles, thereby restoring your youthful facial architecture. Your muscles are the golden keys that will unlock the radiant you!
Designed to be a reference tool, The Eigard Method book is the ideal workout instructor and partner, guiding your progression from the basic exercises to the more intense, advanced program. This book begins with a section that addresses not only your unanswered questions, but also some of which you've never even thought: What is facial posture? Is there a right and wrong direction to stroke the facial muscles? Moreover,The Eigard Method will rid you of a multitude of concerns: Are your facial expressions making a roadmap on your face? Will removing your eye make-up cause your eyes to become wrinkly or baggy? What is the correct way to wash your face?
And do you know that there is a secret to facial toning gained only by the correct movement with which you apply your skin care regimen? Or that you can enjoy fuller lips without the use of injectables? Want higher cheekbones? Read on. As you journey through The Eigard Method, you will be enlightened by these fun tips inserted throughout the text. Read, learn and enjoy the process of natural restoration.
Why The Eigard Method? Because it is the first comprehensive facial fitness program designed to give you the benefits of a facelift without the surgery. This method has the support of dermatologists Harold A. Lancer, M.D., F.A.A.D. in Beverly Hills, and David Herschthal, M.D., F.A.A.D. in Miami.
The Eigard Method is an inspiring, surgery-free guide to a firmer face, offering you a healthy and safe way to achieve truly ageless beauty. In short, it is a workout program designed to prevent and/or reverse the signs of aging on the face and neck areas without the use of costly lasers and scalpels. Its magic elixir is simply resistance training aimed to strengthen and rebuild the underlying muscle tissue, thus leaving your skin with the support it needs to look youthful. Never forget…ageless beauty is more than skin deep…
THE EIGARD METHOD
Hollywood skin-care guru LEA EIGARD face-lifts…naturally. For over twenty-five years, A-list celebrities, stylists, photographers and make-up artists from around the world have relied upon Eigard's innovative brand of facial rejuvenation – THE EIGARD METHOD. Embodying Eigard's personal philosophy that inner healing is essential for exterior beauty, The Eigard Method is a comprehensive, all-natural and individually-engineered program of diet, exercise, nutrition, facial fitness and, of course, a signature approach to topical skin care that has reinvented and redefined the concept of the 'facial' – Eigard's EMrx treatments.
Lea Eigard's pedigree determined that she would be on the frontline of the world's leading aestheticians: her parents were field pioneers Henri and Ellen Meiller. Eigard's philosophy, however, may be traced more directly to her years as a dancer with the Pacific Ballet in San Francisco. After losing both of her parents to cancer at a very young age, Eigard immersed herself in the art of ballet and spent countless hours training the muscles of her body. It was then that she learned a simple truth: faces have muscles and muscles have memory; therefore, the facial muscles can be reshaped and restructured through exercise. This revelation, central to The Eigard Method, is precisely that which has garnered Eigard much media attention. Over the years, Lea Eigard and LEA ADVANCED SKINCARE – the boutique salon from which she has operated has been featured in Allure, Elle, L.A. Confidential and US Weekly magazines and appeared on Good Day L.A. and Body by Jake, amongst others. Over the years, Eigard has educated thousands about surgery-free, ageless beauty. A savant in the Epicuren line of products, Lea conducts speaking engagements for the world-renowned cosmeceutical company and offers training to those interested in becoming instructors of The Eigard Method. In 2003, Lea Eigard cemented her position in the forefront of cosmetology with the publication of THE EIGARD METHOD: LIFETIME FACIAL FITNESS WITHOUT PLASTIC SURGERY, the first comprehensive facial fitness program designed to give clients the benefits of a face-lift without the surgery. In the program, Eigard visually guides the reader through a series of facial exercises designed to increase circulation and isolate, reeducate, restructure and reshape an individual muscle or muscle group in order to lift and revitalize facial muscles, thereby restoring youthful facial architecture.
Facial fitness is a critical and integral part of the EMrx treatments tailored by Eigard to meet the specific needs and individual goals of her clients. Eigard offers a myriad of EMrx facial treatments designed to repair, restore, rejuvenate and resurface the skin and specializes in Myo-Light Therapy, light chemical peel, micro-epidermabrasion and five spectrum LED treatments. A bona fide master of acneic-skin repair, Lea Eigard is regarded as "the skin-care lady who can fix anything!" Furthermore, Eigard has created a lush menu of ultra-luxurious healing, relaxing and restorative EMrx BODY treatments, from intense cellulite reduction to lymphatic drainage.
 Lea Eigard is instilled with the concept of customer service and personalized attention – a philosophy that is demonstrated by the impeccable service and comfort that Lea and her staff offer to all clients at Lea Advanced Skincare. Located in an unmarked building in the heart of Beverly Hills, Lea Advanced Skincare is an enclave of pampering and privacy. While Lea enjoys a large celebrity clientele, there is no name-dropping.   With the understated, elegant décor of a European townhouse, the exclusive boutique spa is outfitted with Egyptian-crystal chandeliers set against soft, pastel-toned walls in a traditional and romantic schematic design concept; "Orchids," ambiance of elegant serenity.
Eigard's celebrity clients have dubbed her 'the guru of the glow.'   Jessica Simpson explains, "Lea Eigard has changed my skin completely. Her gentle touch and calm demeanor makes every experience I have at Lea Advanced Skincare a beyond-pleasurable one." "Lea Eigard's approach to beauty works," says Kathy Ireland. Ken Paves, hairstylist to Eva Longoria and Jessica Simpson, says, "she, perhaps better than anyone else I know, understands the simple equation upon which I have built my reputation: confidence=beauty=confidence."
Lea Advanced Skincare ranks at the top of the list of world-class spas. Lea Advanced Skincare is located at 417 N. Camden Drive, Beverly Hills, CA 90210. For more information about Lea Eigard or Lea Advanced Skincare, please call 310.278.2221 or visit http://www.theeigardmethod.com
---
LIFETIME FACIAL FITNESS
DISCOVER THE EIGARD METHOD – a complete exercise program designed to prevent or reverse signs of aging in your face. Better than a face-lift, the results can last a lifetime.
Lea Eigard's first book, "Lifetime Facial Fitness – The Eigard Method"
is tailor made for those who want a surgery-free, youthful, taut face.
This book includes lessons in everything from how to tone your muscles to the proper diet for luminous skin.
This facial fitness program strengthens all the underlying muscles of your face – neck and jaw, cheeks and lips, eyes and forehead. Ten beginning and advanced exercises give your skin the support it needs to look youthful.